What are Hair Transplant Clinics
A Hair Transplant Clinic is a center where people undergo cosmetic surgery for hair loss and hair restoration. These hair transplant clinics are usually run by qualified cosmetic practitioners who put in their knowledge and expertise to provide services to the clients interested in hair transplant procedures.
Factors for the popularity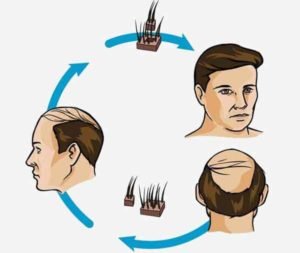 Hair transplant is becoming more friendly and more accessible these days. The factors for the popularity of a hair restoration/transplant clinic are many.
People are increasingly becoming more aware of good looks and attractive personalities in this modern age.
The clinic is well furnished with good infrastructure that caters to client's needs and specific demands.
The affordable cost of treatment that is easy on anybody's pocket.
The proximity of hair transplant clinic in local area.
Availability of hair loss procedures
The Hair transplant clinics in India today are providing a whole lot of procedures/treatments for quick and effective restoration of hair. They are also offering cosmetic surgeries required in case of scalp injuries etc. One may opt from according to his choice and belief in any of these treatments. Today every State and mega city has hair loss clinic that may function on Ayurvedic, Homeopathic or Allopathic lines.
What should one look for in a hair transplant clinic
First and foremost thing to look out for is the Surgeon and his success rates in performing the hair transplant procedure.
One should look for the facilities provided by the hair loss clinic with regard to tests, surgery, postoperative care, all under one roof.
Cosmetic Plastic Surgeries, Cosmetic Dermatology, Cosmetic Dentistry, LASER interventions and Obesity management, Dietitian advice and Yoga at affordable rates by trained medical professionals are worth looking for in choosing a hair transplant clinic.
The next essential aspect should be the cost and affordability of hair transplant procedure.
10 Questions You MUST Ask Before Hair Transplant Surgery